TestBars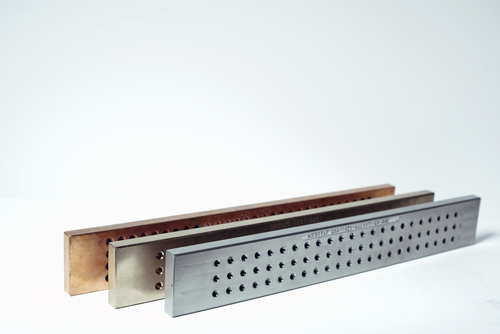 Microtap USA supplies precisely machined TestBars in various alloys and configurations. The most common bars are 3 or 4 rows of M6 holes (69 or 120 total holes) on a 14x2x ½ inch bar which fits directly into the autoindexing table. Standard cutting or forming bars are available for aluminum (6061 and 7075), cast aluminum (319, 356 and 380), cast iron, steel (1018, 1045 and 4140) and stainless steel (303, 304, and 316).
Custom bars with different hole sizes or special alloys such as titanium, copper or even Inconel® are available on a make to order basis. Turnaround time can be as little as one week.
View Prices for Test Bars and Taps
Fill in the email form below for a prompt, detailed quote.
Taps and Holders
Microtap USA, Inc. is an authorized distributor for taps from YMW, Emuge and others.